Musicians Across the Straits
"Across the Straits" is a Friendship Association campaign of initiatives designed to celebrate the normalization of diplomatic relations between the United States and Cuba.  The first of these initiatives is Musicians Across the Straits.
The prestigious Fabrica de Arte Cubana (F.A.C.) has embraced our Musicians Across the Straits project and has invited our "musician ambassadors" to perform four consecutive nights between Thursday, June 23 and Sunday, June 26.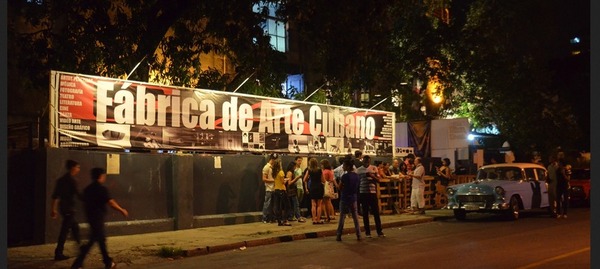 We are thrilled! Havana is full of dives and clubs, mostly catering to tourists, but the F.A.C., once a peanut oil processing plant, directed by UNICEF Goodwill Ambassador and Goya Award winner "X Alfonso," is the "in" place in Havana. In addition to most of the Cuban greats, it has hosted the likes of Billy Gibbons, Mick Jagger, Katy Perry, Domenic Miller, and others . . .  Trip Advisor says it's "the best night cultural proposal in La Habana."
Our ambassadors are local St. Augustine musicians:
Sam Pacetti
Michael Jordan
Jim Quine
Lis Williamson
Tentative itinerary
Thursday June 23
Morning:  fly from Tampa to Havana
Afternoon: guided walk around Old Havana
Evening:  dinner at private restaurant with Cuban creole food
Musicians first gig at F.A.C. (11pm-1:30am)
Friday June 24
Morning: free
Afternoon: guided tour to the magnificent Cabaños Fort + sunset cocktail at the famed Hotel Nacional
Evening: dinner at private restaurant
F.A.C. or any of the exciting clubs in Havana (optional)
Saturday June 25
Morning: free
Afternoon: Walking tour of  turn-of-the-century Havana architecture ending with a guided tour of the National Museum of Cuban Art
Evening: dinner at private restaurant
9 pm watch the traditional canon shoot at Fort Cabaños  + F.A.C.
Sunday June 26
Morning: free
Afternoon: guided excursion to Finca Vigia, Hemmingway's country home
Evening: dinner at private restaurant
Roof-top bar hopping + F.A.C.
Monday June 27
Morning: flight back to Tampa.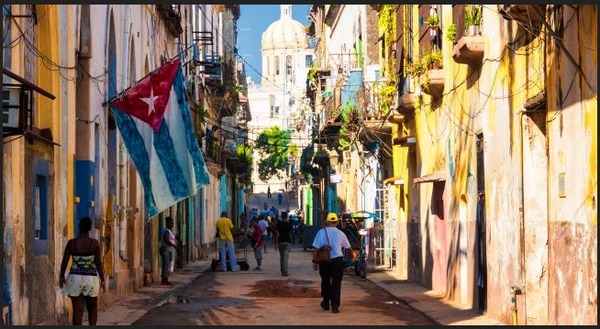 This will be a lot of fun!! Finding flights and hotel space is extremely difficult – it seems everyone wants to visit Havana! If you want to join this delegation, please email us as soon as possible.In any case, if you feel moved to support these talented musicians during their historic performances in Havana, we/they would be most grateful. The Friendship Association is a non-profit organization. Your contribution is tax deductible.