THE FRIENDSHIP ASSOCIATION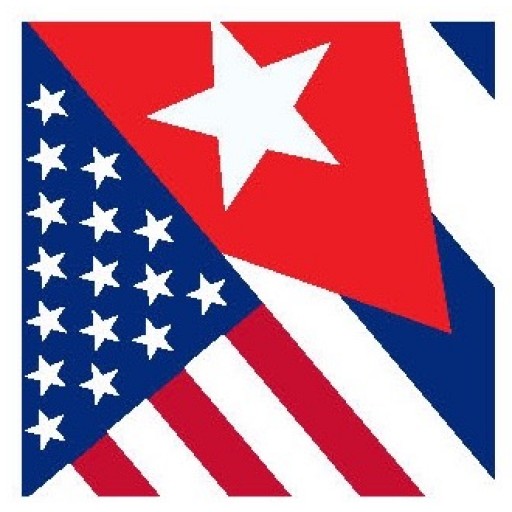 – ACROSS THE STRAITS –
!TO HAVANA UNDAUNTED!
Friday October 13 to Monday October 23, 2017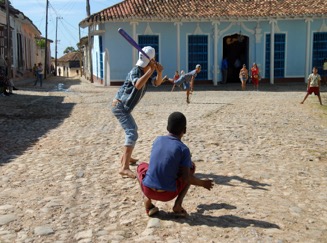 In celebration of normalization of relations between the United States and Cuba, the Friendship Association invites you to visit Cuba and learn about Cuban culture and traditions. We will meet with professionals and working class people, with artists and artisans; we will explore the architecture, archaeology, cuisine, and the art that encircle their lives.
TENTATIVE ITINERARY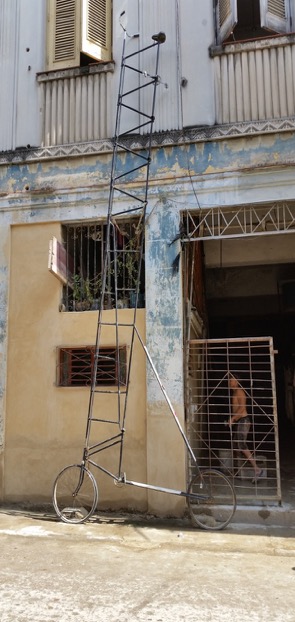 Thur Oct 12, Day 0: Pick up rental van from Budget (#02429664US6). Drive to Orlando. Overnight at Days Inn Orlando Airport-Fl Mall +4078550308.
Fri Oct 13, Day 1: 6:00 am. Shuttle to Orlando airport. Jet Blue #503 leaves 8:27 am, arrives Havana 10:00 am. Our driver, Soby, will meet us with comfortable air-conditioned bus. Leave for Trinidad (335 km). We will stop along the way for lunch. Rosendo Martinez, outstanding biologist and conservationist, will join us. Overnight in B&Bs in colonial atmosphere of this charming UNESCO world heritage site. Our hosts are Liliana and Gustav. Dinner in Trinidad at Sol Ananda.  Dancing somewhere!
Sat Oct 14, Day 2: Morning walking tour of the historic center with our local guide Osmara Tamayo and then visit the handcraft market. Lunch at Paladar San Jose. Then drive to the ruins of Torre de la Manaca Iznaga, another UNESCO world heritage site. Dinner at Paladar la Marinera in Casilda, a small fishing village with an array of seafood restaurants. Evening of music and dancing at Jazz Café or similar.
Sun Oct 15, Day 3: Check out early, and drive to Cienfuegos. We will do a bus tour of the UNESCO designated Historic Center, with its early Spanish enlightenment architecture and long, beautiful malecón. Stop at Palacio de Valle for a drink.  Continue on to HAVANA (250 km). Arrive in Havana in time to go to a matinee of the National Ballet Company at the Teatro Garcia Lorca. Check into Bed and Breakfast Cuba 60. Dinner at Cinco Esquinas. Late evening go to the Fabrica de Arte Cubano, a multi-media arts, music, dance, theatre where our musicians performed last year.
Mon Oct 16, Day 4:
9:00am Walking tour of Old Havana with Havana archaeologist Roger Azzarcaeta and Ruben Javier. Visit Plaza de Armas, Government House, walk by San Geronimo University, Visit Cathedral Plaza and Cathedral; Stop at the Museum of Colonial Art in the Cathedral Plaza; walk down Mercaderes Street, stop to visit Julio Larramendi art gallery in the Hotel Villa de Conde Nueva, then visit Plaza San Francisco, the church, and finally Plaza Vieja.  Possible lunch with Cynthia Vitaurri of Smithsonian Institute and the 3 Cuban archaeologists who were with us in Saint Augustine. Excursion to Hemmingway museum/home, Finca Vijia, then to the family run Ajiaco Café for cooking and bartending classes, visit to their organic garden and dinner.
Back to Havana for dancing on the Inglaterra rooftop and goodbye party for Lorna!
Tue Oct 17, Day 5:
9:00 am Visit National Museum of Cuban Art and/or Museum of the Revolution. Check out
Bacardí building near by. Lunch at Restaurante Habana No. 61 or Ivan Chef Justo with Ivette Garcia, historian and author.
2:00 pm meeting with Rosario Cardenas Dance Company to watch a short rehearsal and then
have cultural exchange taking Cuban dance lessons with the dancers.
Visit Alberto Luzbrillante's Salchipizza bakery for possible cooperation project with Baracoa.
6:00 pm. Hemmingway drinking route: Bodeguita del Medio, La Floridita, Ambos Mundos.
8:00 pm Dinner at Meson de la Flota with Cuban Flamenco.
Wed Oct 18, Day 6: Morning. Ferry to Regla to visit the church with the Black Virgin of Regla
(Yemayá) and the museum of Santería. Ferry back to Town. Lunch TBD.
Afternoon, cultural exchange with Havana Compás Dance Company in Marianao, then visit Muraleando El Tanque Project.
Sunset cocktails at Hotel Nacional. Dinner at Havana Blues with Noa Rodriguez, well known artist, then hotel rooftop barhopping and music.
Thu Oct 19, Day 7:
4:00 am Check out and drive to airport for flight to Baracoa which leaves at 5:30am.
Check into Hotel EL CASTILLO. The flight is rarely on time, so I am leaving the morning open. Lunch at hotel and time to relax from travel stress. Meetings with Elexis Rubio, Historian.
Dinner with Chef Ortiz, Alma de Baracoa. Dancing at La Trova or similar.
Fri Oct 20, Day 8:
9:00 am: visit to Archaeological Museum, then Matachín Municipal museum. Afterwards go by artists' studios starting with Caboverde & Eliades. Lunch at Studio Hatabey. Afternoon presentation of the new cultural magazine MAGUANA (published by the Friendship Association).
Dinner at Buen Sabor. Dancing at La Trova or similar.
Sat Oct 21, Day 9:
8:00am: Excursion by jeep to the fishing village of Boma to watch a Taíno dance ritual and see pictographs and       petroglyphs from four caves including the cave of the Vigía. Jim can go fishing with our friends. Tasting of locally prepared dishes. All day. Bring swim wear.
Dinner at La Roca. Dancing at La Trova or similar.
Sun. Oct 22, Day 10:
Check out early for LONG drive to Chorro de Maita archaeological site (400 km) via Santiago.
Overnight in Gibara at Hotel E. Arsenita (53 km).  Meet historian Jose' Abreu and writer Armando Cuba for cultural exchange on Cuban war history.
Dinner at La Perla del Norte, Gibara.
Mon. Oct 23, Day 11:
Check out. Meet Kenia, at the Natural History Museum for update on illegal caged bird trade.
10:00am to airport for Departure 1:35pm. Arrive Ft. Lauderdale 3:16 pm. Budget to St. Aug.
PURPOSE AND GOALS: 
This is a people-to-people educational exchange as permitted by the U.S. Treasury Department, Office of Foreign Assets Control (OFAC).  We have an intense itinerary with a strong focus on meaningful interaction with our Cuban counterparts. Each participant is obligated to keep records of cultural exchanges with the Cuban people for eventual review by the U.S. Department of the Treasury.