CONSERVATIONAL SPANISH
THE FRIENDSHIP ASSOCIATION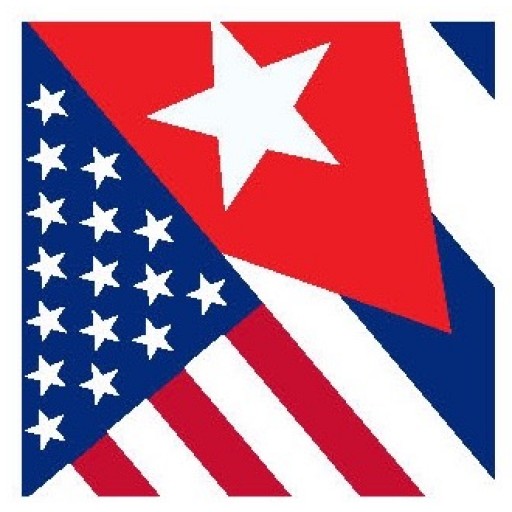 "CONSERVATIONAL" SPANISH
 throughout the Cuban countryside!
 Sunday, February 11 – Wednesday, February 21, 2018
Interact with Cuban nature and naturalists while improving your Spanish!
This 11-day adventure is uniquely designed for curious naturalists, conservationists, birders, and amateur ecologists who want to move from tourist Spanish to a slightly higher level while interacting meaningfully with a variety of Cuban nature specialists. In "Conservational Spanish" conservation and conversation come together to deepen our understanding of Cuba and the Cuban people. We will emphasize the Spanish language and a conceptual study of birds, nature, conservation, and the new international and creole cuisine in Cuba.
We will meet and exchange ideas with Cuban naturalists in such bio-rich areas as Las Terrazas, a UNESCO Biosphere Reserve; the beautiful Viñales Valley and National Park, with its great hiking and birding opportunities; the Ciénaga de Zapata, and of course Old Havana with its fascinating urban ecology.
The estimated price of $3,400 includes transportation to and from Cuba; Cuban visas; pre-trip study materials and study materials/classes in Cuba; medical insurance in Cuba; transportation within Cuba; hotels and bed and breakfasts; group meals in Cuba; and entrance fees.
This delegation will be limited to 10 participants.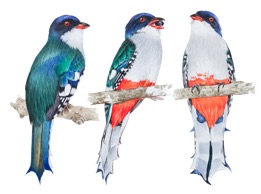 Cuban Trogan – drawing by Nils Navarro
---
TENTATIVE ITINERARY
(note, the "Spanish in action" schedule is also tentative and may change depending on participants' needs and interests)
Sat. Feb 10, Day 0:
Find your way to Ft. Lauderdale for overnight at the motel we will recommend.
Briefing meeting on Cuba in the evening with handouts for "Conservational Spanish in Cuba."
Sun. Feb 11, Day 1:
Fly Southwest Airlines (12:15 pm) Ft. Lauderdale – Havana. Our driver, Soby, will meet us with a comfortable, medium-sized, air-conditioned bus.
We will head for Las Terrazas (51 km) part of the Sierra del Rosario UNESCO Biosphere Reserve.
Lunch at the Buenavista Coffee Plantation. Easy hiking in the park.
Dinner and overnight at the iconic Hotel Moka.
Spanish in Action: Getting to know you. Cognates, the language learner's friends.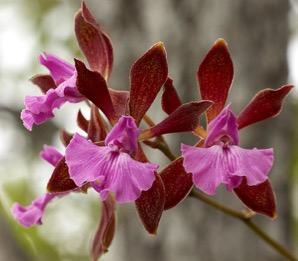 Chocolate Orchid (Encyclia phoenicea)
Mon. Feb 12, Day 2:
Breakfast in the Hotel. Easy hike in the Reserve, looking for birds, lizards, and the like.
Lunch at El Romero Vegetarian Restaurant.
Afternoon visit to Soroa (16 km) waterfall and botanical garden orchidarium with over 300 species of orchids.
Late afternoon visit to the Cafetal Angerona, one of Cuba's earliest coffee plantations.
Dinner at a rural restaurant.
Spanish in Action: Habitats: the geography of Cuba.  Asking and answering questions.
Tues. Feb 13, Day 3:
Check out early, and drive to Viñales.
Lunch on the road. Check into La Ermita Hotel (138 km).
Dinner at La Puesta del Sol and conversation with Nils Navarro, leading ornithologist, artist, and author of The Endemic Birds of Cuba.
Spanish in Action: Describing birds: parts of the body, colors, behavior. Using ser, estar, and tener.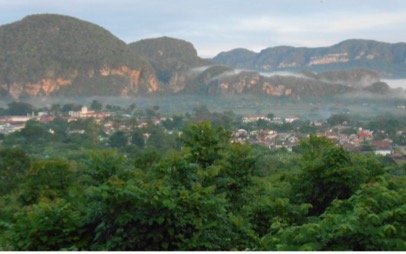 Viñales National Park
Wed. Feb 14, Day 4:
St. Valentine's Day, a big holiday in Cuba.
Early morning at the Sendero de las Maravillas to observe some of Cuba's endemic birds and lizards (easy walk).
Lunch at a paladar. Later hike or horseback ride through the Viñales National Park.
Dinner with the director of the Park, Yoel Maqueira, at the Finca Agroecologica Paraiso.
Overnight in La Ermita Hotel.
Spanish in Action: Holidays. Expressing likes and dislikes.
Thur. Feb 15, Day 5:
Check out early and drive to Ciénaga de Zapata National Park (366 km).
Lunch at Finca Fiesta Campesina on the way to Playa Larga, where we will stay in individual B&Bs (very near each other) with Cuban families. You will really be able to test your Spanish now.
Check in to our respective B&Bs, then dinner at Tiki with Rosendo Martinez, outstanding biologist, conservationist, and conversationalist.
After dinner we will go to his home where he will give us an overview of the National Park System in Cuba.
Spanish in Action: Swamps: flora, fauna, and things to do.
Fri., Sat. Feb 16, 17, Days 6 & 7:
Visit to various locations in Zapata Swamp to study birds (finding some area specialties such as the Bee Hummingbird and the Blue-headed Quail-Dove will be emphasized) and to speak with biologist Maikel Cañizares about conservation in the swamp.
We will learn about and participate in projects creating Cuban Martin nests, and distributing bird feeders, materials on conservation of endangered species, and combating the illegal caged bird trade.
There will be time for swimming and snorkeling excursions.
Lunches and dinners at excellent restaurants. We will meet and converse with Eduardo Abreu, biologist and park specialist, and Maidiel Cañizares, crocodile expert.
Spanish in Action: Giving and following instructions. Cuban creole food and popular drinks. Commonly used verbs in the past tense.
Sun. Feb 18, Day 8:
Leave for Havana (177 Km).
Check into individual B&Bs in Habana Vieja, then visit the Muraleando El Tanque Project. Opportunity to practice your Spanish with the neighborhood participants in this unique artistic community venture.
Sunset cocktails at Hotel Nacional.
Dinner at Sia Kara with Noa Rodriguez, well known artist, then optional hotel rooftop drinks and music.
Spanish in Action: Expressing future activities.
Mon. Feb. 19, Day 9:
Walking tour of Old Havana with archaeologist Roger Arrazcaeta.
Visit Plaza de Armas, Government House, walk by San Geronimo University, Visit Cathedral Plaza and Cathedral.
Stop at the Museum of Colonial Art in the Cathedral Plaza.
Walk down Mercaderes Street, stop to visit Julio Larramendi art gallery in the Hotel Villa de Conde Nueva, then visit Plaza San Francisco, the church, and finally Plaza Vieja.
Lunch at Lamparilla 360.
Afternoon visit to the National Museum of Cuban Art.
Hemingway drinking route: Bodeguita del Medio, La Floridita, Ambos Mundos, then dinner at Meson de la Flota with Cuban Flamenco.
Spanish in Action: Art, architecture, and archaeology.
Tues. Feb 20, Day 10:
Visit Havana Botanical Gardens.
Lunch at Havana Blues.
Afternoon free or optional excursion in epic convertible cars to Hemingway's home, Finca Vigia, now a museum.
Dinner at Al Carbón. Xochitl Ayón, ornithologist with the Museo Nacional de Historia Natural, will join us for our last night in Havana.
Spanish in Action: Final assignment: Talk briefly to the group in Spanish about the most memorable part(s) of the trip.
¡Prizes awarded for participation in Español Conservacional en Cuba!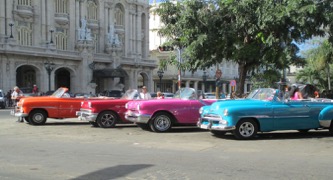 Havana Streets
Wed. Feb 21, Day 11:
9:30 am flight leaves for Ft. Lauderdale and ¡hasta pronto!
---
Purpose and goals:  This is a people-to-people educational exchange as permitted by the U.S. Treasury Department, Office of Foreign Assets Control (OFAC).  We have an intense itinerary with a strong focus on meaningful interaction with our Cuban counterparts through Conservational Spanish. Each participant is obligated to keep records of cultural exchanges with the Cuban people for eventual review by the U.S. Department of the Treasury.
Our goal is to help you understand more about conservation in Cuba while improving your Spanish, especially with regard to the environment, endangered species, birds, and nature in general. To make the most of the delegation you should have a grasp of basic Spanish prior to the trip. We will provide you with written guidelines to determine your level of proficiency. Another goal is to assist our Cuban naturalist colleagues in their work; the delegation will bring them useful field equipment: optics, feeders, and books.
Tour Leaders: Besides our encounters with Cuban colleagues throughout the trip, you will be helped along every day by Soledad Pagliuca, experienced traveler, cultural interlocutor, and bilingual leader from The Friendship Association; Paul Baicich, bird conservationist and author; and Kathleen (Kate) Hennessey, professor, linguist, and translator. All have led delegations to Cuba multiple times, with lots of varied experience.
---
PAYMENTS, CANCELLATIONS, AND REFUNDS
(final payment by Jan. 6, 2018)
Cost:
  $3,400 (per person, double occupancy. Add $300 for single supplement, if available).  
Limited to ten members
. Cost is based on ten participants and current travel costs. Final price may vary if airlines or hotels make drastic alterations in prices or if group participants are fewer than ten.
Included:
 membership in the Friendship Association; transportation to and from Cuba; Cuban visa; medical insurance in Cuba; transportation within Cuba; hotels and bed and breakfasts; meals with the group in Cuba; restaurant and driver tips; entrances fees; tour guides; Spanish language instruction and study materials. Since people's drinking habits vary greatly, to be fair, each person is responsible for their own drinks, except bottled water.
Not included: transportation within the U.S.; overnight stays at the hotel in Ft. Lauderdale en route to and from Cuba; personal tips such as housekeepers and porters; all drinks other than water; extra suitcases and overweight; travel insurance.
Deadline for applications is Nov. 30, 2017.
$600 non-refundable deposit due with application.
$1,400 due December 15, 2017.
$1,400 due January 6, 2018 (Or $1,700 for single occupancy if available).
Application form and release from liability available at:
Make checks out and mail together with a COLOR copy of your signed passport, application form, and release from liability too:
The Friendship Association
P.O. Box 840011
St. Augustine, FL 32080
Please advise Soledad Pagliuca by email (aimisoledad@gmail.com) when you have mailed your application.
Alternatively, you may pay by credit card using our PayPal account, accessible at the bottom of each page of our website: http://friendshipassociation.org/  Please add 3% to each payment.
All cancellation notices must be received in writing and will become effective as of the date of the postmark. If you cancel before one month from departure, you will receive a refund of 50% of the payment you have made so far (excluding the non-refundable deposit of $600). If you cancel after the last payment date you will lose your entire amount. Leaving an expedition in progress, for any reason whatsoever, will not result in a refund, and no refunds can be made for any unused portions of an expedition.
We reserve the right to cancel any trip for good-faith concerns with respect to the safety, health, or welfare of the participants, or for major political shifts from either or both governments. If canceled prior to departure, you will be eligible for a refund except for your deposit and membership dues. The Friendship Association cannot be responsible for missed connections to and from Cuba for any reason.
For more information about: 
Spanish in Action:
Fauna and flora:
Trip logistics:
Soledad Pagliuca
aimisoledad@gmail.com
904 806-1400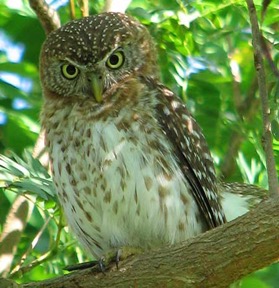 Cuban Pymy Owl (Glaucidium siju)